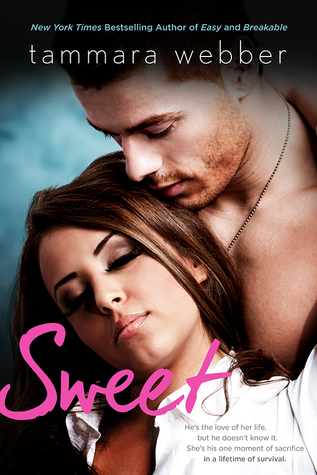 He's the love of her life, but he doesn't know it.
She's his one moment of sacrifice in a lifetime of survival.
He was damaged and wild, but resilient.
She's always been obedient. Now she's restless.
Home for the summer between college and med school, Pearl Torres Frank knows two things: Boyce Wynn is the embodiment of everything she should run from, and everything she wants to run to. Rebellious and loud. Unconcerned with society's opinion of him. Passionate. Strong. Dangerous.
And one more trait he hides from everyone but her: Sweet.
~~~~~~~~~~~~~~~~~~~~~~~~~~~~~
Lucas Maxfield is easily my favorite contemporary book boyfriend. I fell head over heals for him in Easy and Breakable, and I was even more thrilled to find out that Tammara was continuing with the series.
This book tells the story of Boyce, Lucas's best friend from high school, and Pearl. The couple have know each other practically all their lives, and their story is a mix of past and present. I loved watching this couple dance around their true feelings for each other, both constantly on the brink of falling, but refusing to let go. The constant push and pull made for a page turning good time that I didn't want to put down (which I didn't...read this in one sitting!). There is plenty of drama and conflict, but the ending was perfect and earned a book hug from me. Love, love, love this book!